Great 24-hour Indian restaurant.  I've been countless times. Recommended.
Their tandoori set is your choice of naan bread (butter garlic naan is fantastic) with tandoori chicken on top and some sauces. It's fantastic!
Occasionally the meat is a bit dry but most of the time it's perfect and although it's not too different from what you might get in an Indian restaurant back home, it's delicious. 9/10
Almond milk
Their almond milk makes a great hot dessert drink (8/10). It's almond, milk and saffron. It's only available in the evenings and sells out. It's cooked in a massive pan (which looks like a paella pan) by the entrance, so look out for the yellow liquid to see if they still have some left.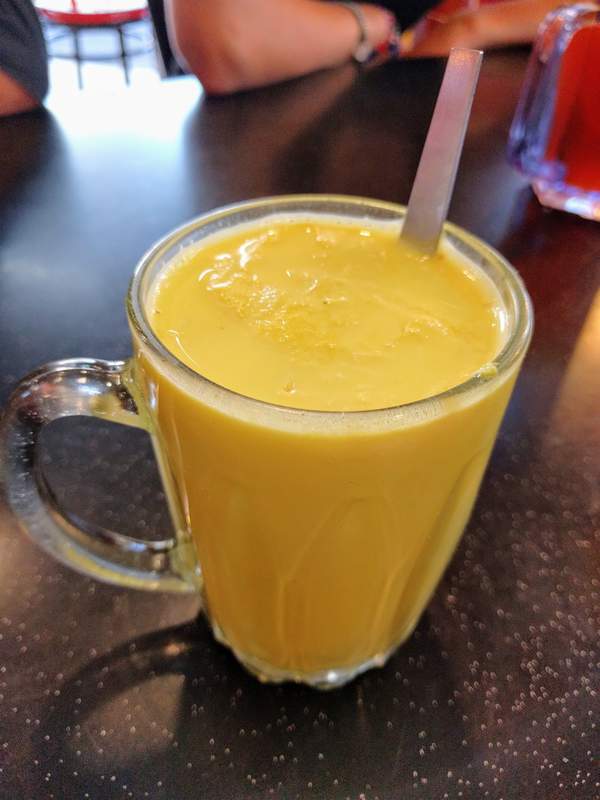 Claypot biriyani
I had the claypot biryani with mutton and it was fine but not amazing (7/10).
Other dishes
Some locals recommended Butter Chicken, and Milani Chicken. I need to try the roti canai too (just in the mornings).
---
Note: The staff aren't great and don't seem to care.
---