A modern Indian restaurant that's quite unlike everything else in the area. The menu is really interesting with plenty of choices including vegetarian, fish and meat (with mutton seeming to be one of their specialities). They brought an iPad to my table for me to browse through professional photos of all of their dishes which was really helpful.
It's a comfortable, relaxed restaurant and the staff are very polite and attentive. However, it's more expensive than most other Indian restaurants around.
Chilli Gobi
A spicy cauliflower (vegetarian) starter which was actually a decent size. The pieces of cauliflower were sticky after being cooked in some kind of glaze. It was really satisfying and I kept wanting more. Despite the menu saying it was extra spicy and getting a warning from the waiter, I wouldn't even class it as medium spicy. RM7.50.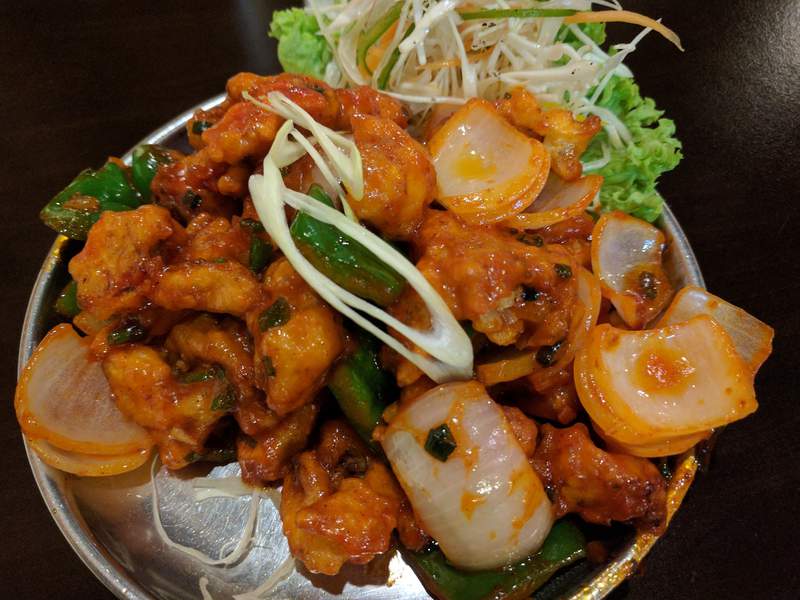 Madurai fish curry & white rice
A thick, deep-flavoured sauce with chunks of perfectly-cooked white fish, along with fluffy white rice. Just like the starter, this wasn't spicy despite the warnings. Maybe they toned it down because I'm a foreigner (even though I specifically said I like hot spices). It's delicately flavoured in a way that's quite rare in the Indian food in Penang. It was something I'd definitely have again (although I probably won't as I want to try more from the menu). RM13 for the curry, RM3 for the rice.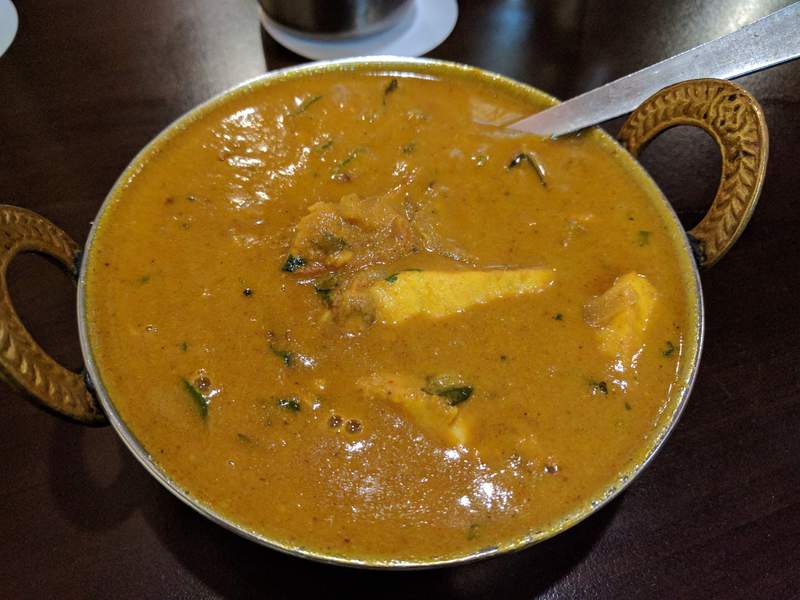 Sezwan Squid
Really tender pieces of squid, which I think were lightly coated and fried. The sauce is spicy and delicious. RM12.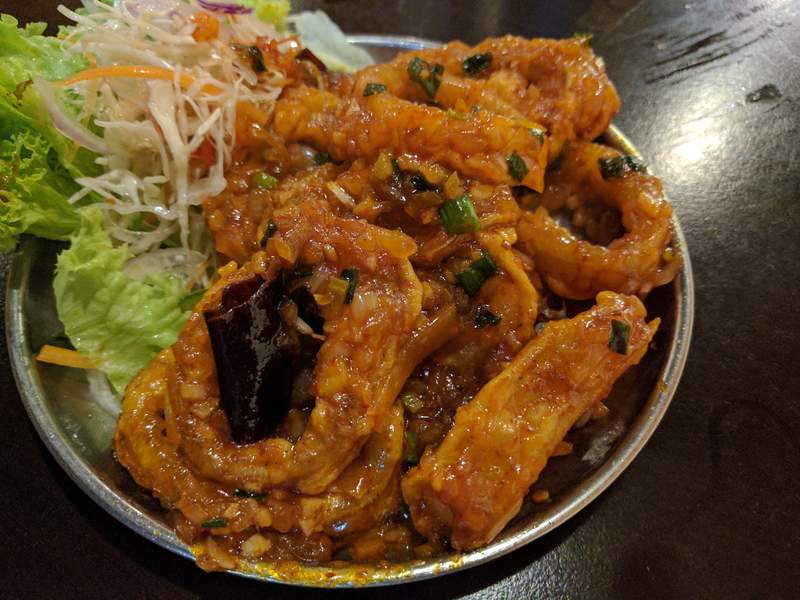 Prawn Pepper Roast
This has a real kick to it. Big juicy prawns and a deep spicy pepper sauce. RM16.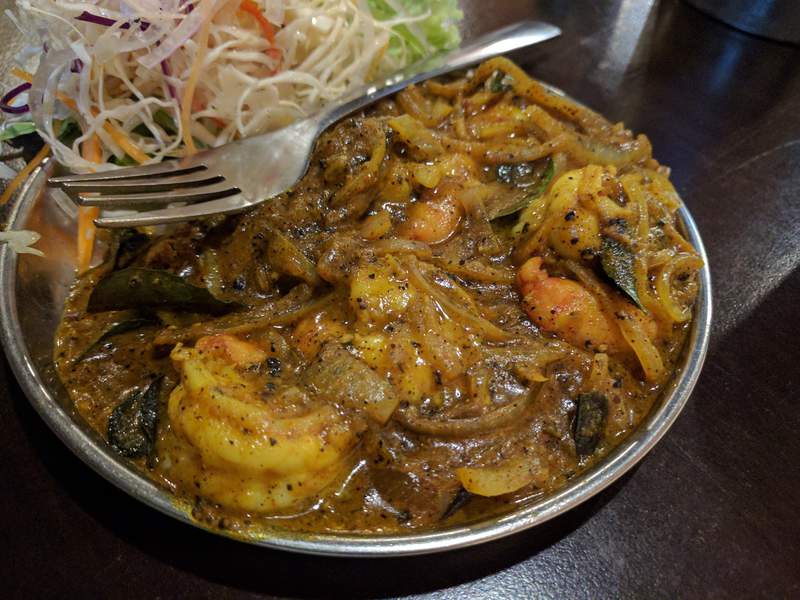 Manchurian Fish
Succulent pieces of fish with an amazing garlic, ginger and chilli coating. I loved it! Although it was marked on my receipt as "Fish '65'", I'm pretty sure it was the Manchurian. RM14.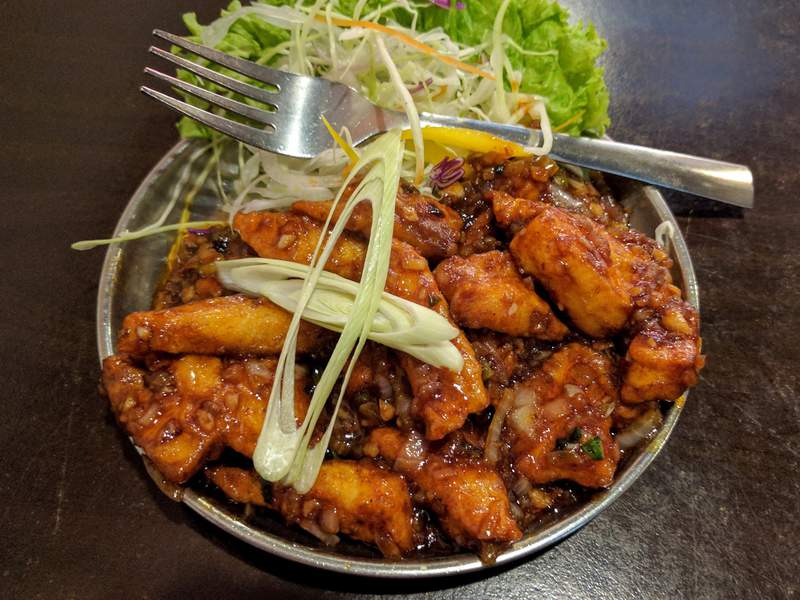 Paneer Butter Masala
This was a let down. It was quite bland, didn't have much depth to it and was too creamy for my tastes. There was also not much paneer compared to the huge amount of sauce. RM9.
I also had parotta/roti (RM3 for two), which weren't great, and a delicious ginger/cinnamon drink (RM6). Tax was added on at the end (a sign of an expensive restaurant as it's definitely not the normal thing to do in Penang).
Summary
There are plenty more dishes I'd like to try, so I'll be back, but not regularly as there are lots of other places which are just as tasty but cheaper.
---