Probably my favourite banh mi stall in Vietnam.
Mixed Banh Mi
The mixed version (traditional with pork & paté) is possibly my favourite banh mi in the whole country. The chilli sauce is wonderful and I always get the spicy version. 20,000d - 9.5/10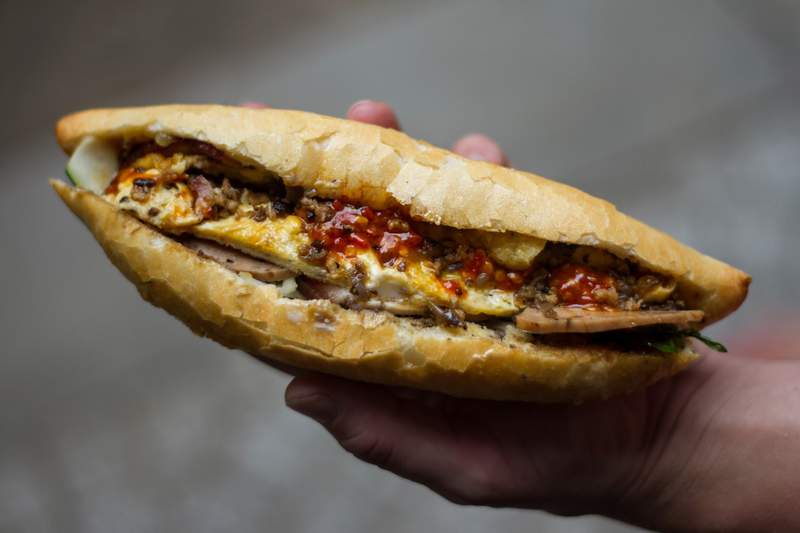 The vegetarian banh mi is also wonderful and actually rivals the meat version. I think it's the best vegetarian version I've tried too. 20,000d - 9/10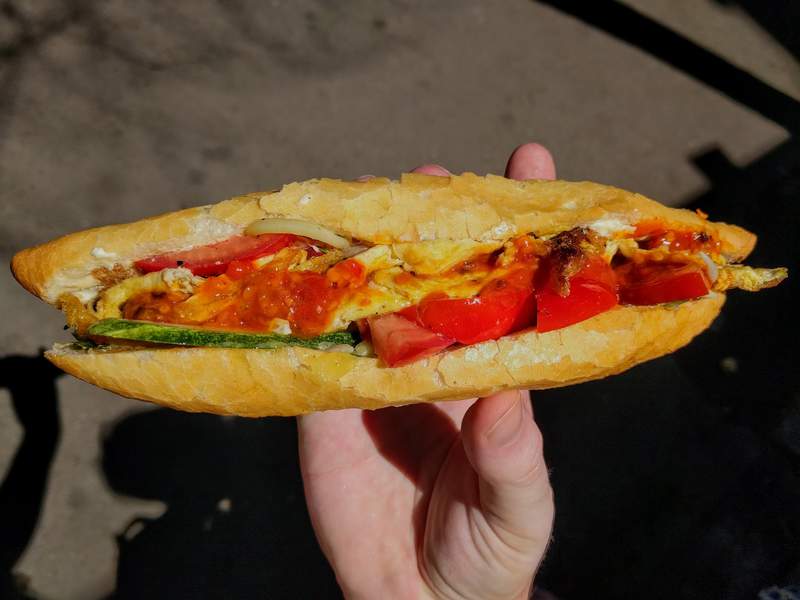 Chicken Banh Mi
It's not as good as the other two options but still great. It has a few (not enough) thinly cut pieces of chicken and some pork paté. 20,000d - 8/10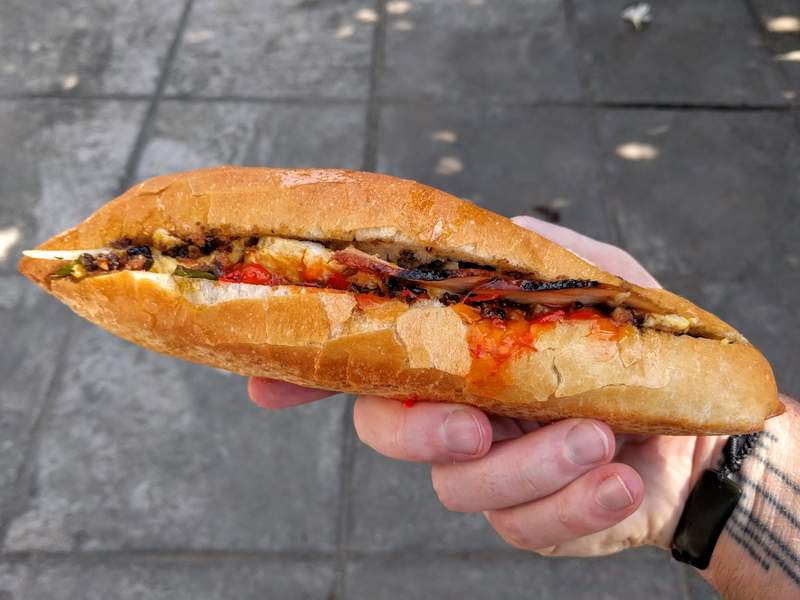 Summary
Well known in Hoi An, especially with tourists but without the crazy (and undeserving) queues of Bánh Mì Phượng. The bread is great and delicious fillings; it doesn't get much better than this. Unless you don't like spicy food, make sure you ask for the amazing chilli sauce. Highly recommended.
---