The international sandwiches are pretty expensive (most are around 100-200k) but there are some cheaper banh mi (50k). It's definitely aimed at foreigners but the staff are lovely and the selection is great.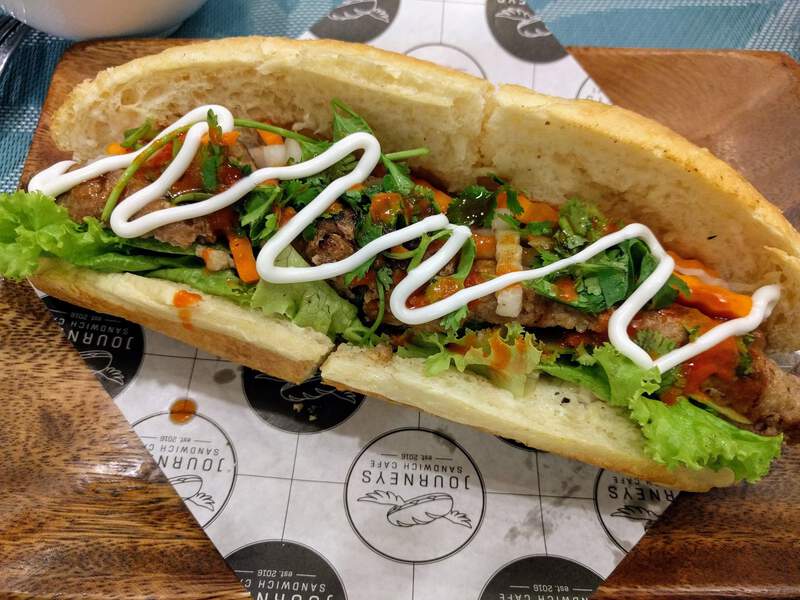 Tasty grilled pork banh mi. Very fresh, crispy bread and well presented. It's not the more traditional style of banh mi (with paté and sliced meat) but it's a good version of the grilled meat style. 50k, 7.5/10
Pulled Pork Grilled Cheese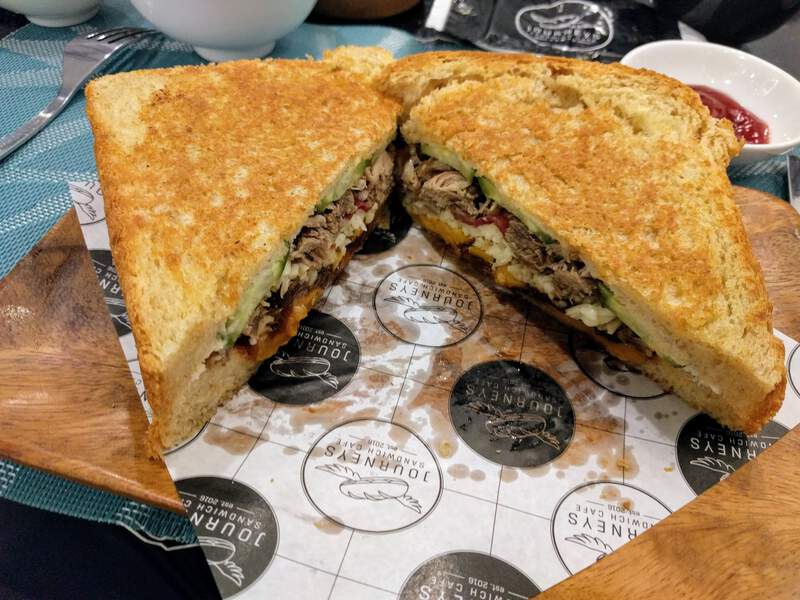 I was disappointed by this one. The description made it sound like something I'd love. I even added dill pickles to make it exactly how I like it (in theory). However it was a bit dry and surprisingly bland. 130k, 5.5/10
Bánh Mì Xá Xíu
This was much more like a traditional bánh mì but with high quality ingredients and careful presentation. The flavours aren't quite as good as some of my local favourites but I definitely enjoyed it. 50k, 7.5/10
Summary
All of the international sandwiches come with cassava chips/crisps and a choice of one small side (fries, salad or coleslaw). Everything is presented really well and the sandwiches come on a plate with a knife and fork (which I didn't use). It's different in almost every way from the traditional Vietnamese banh mi street stall and although the price means I won't be a regular visitor, I'd definitely go back.
---